Outspoken Advocates for Diversity in Beer Enter 2020 Cautiously Optimistic
Expanding diversity in craft brewing among those who make it as well as those who enjoy it is not a silent matter. Data from a 2019 survey from the Brewers Association (BA), the Boulder-based trade organization for craft brewers and publisher of CraftBeer.com, shows that brewery employees skew heavily white-male, and the attitude that craft drinkers are also white males has yet to disappear from marketing campaigns, media coverage and taprooms. But as we launch into a new decade, leaders in beer diversity are sharing a general sense of cautious optimism for better representation and more equality from the brewing space to the public space.
Exciting initiatives have joined a roster of organizations and movements that have had their theoretical noses to the grindstone for years, from Queers Makin' Beers to the Pink Boots Society to the relatively newer Fresh Fest. In 2020, we get to see all these projects in action. We're talking to the leaders behind movements including #IAmCraftBeer, the Diverse Beer Writers Initiative, and Beer. Diversity. to examine where they gauge the community is in the push for greater inclusion in craft beer and what we have to look forward to in 2020.
#IAmCraftBeer

: From Twitter Hashtag to Meetups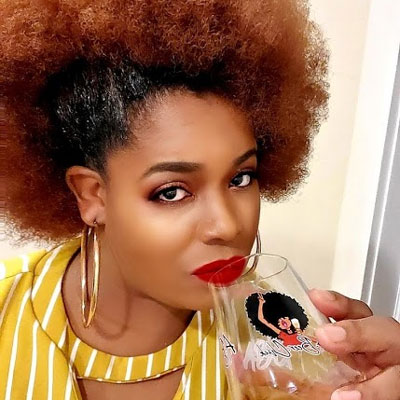 On September 9, 2019, Chalonda White — a.k.a. Afro Beer Chick — tweeted out a racist email she had received. Replies were of shock and disgust at the message as well as support for White, but the conversation didn't end there. The Brewers Association's Diversity Ambassador Dr. J. Nikol Jackson-Beckham saw the tweet and started the hashtag #IAmCraftBeer as a way for those who don't feel represented in the beer scene to see each other.
"[I] think it's really important to highlight the diversity that is already in the industry that perhaps we don't see," Jackson-Beckham says. "The hashtag was really more of an effort to say, 'You know what, in this industry where we have lots of opportunities in front of us and lots of work to do and progress to make, to make sure everybody feels that they have space.' It's not like there's no one in craft beer and it's not like the people in craft beer are all the same person. I just thought it made sense to take a moment and highlight the fact that we are all already very individual, unique people."
(More: Don't Drink Another Beer Before Reading This)
Craft beer drinkers of every background emerged to tell their stories, which Jackson-Beckham has been archiving.
"I am so happy that something so ugly turned out to be something so beautiful," White says. "People are always going to have their opinions who should and shouldn't belong. At first I wasn't even going to share the tweet, but I'm glad I did. […] When Dr. J started the whole hashtag, you're seeing that it's not just bearded white dudes drinking beer. It's a lot of other people–people of different races, religions, cultures, colors. Beer is a rainbow, and I'm loving it."
As inspiring as #IAmCraftBeer has been, White stresses that the movement must extend beyond social media to have a lasting impact.
"The conversation needs to kick off change. That's what I'm not really seeing too much because I'm starting to see that people are using this diversity and inclusion as a trend," she says.
As far as bringing a Twitter initiative to life in the real world, White has been taking charge alongside fellow advocates like Liz Garibay, curator of History on Tap and founder of the Chicago Brewseum. White and Garibay organize #IAmCraftBeer events at breweries in different cities where all beer drinkers can come meet each other.
"There are a lot of people who are talking about stuff, and there are people who are actually doing it," Garibay says. "You need both. When you actually physically come together and inform yourself and educate yourself, that's when real change happens."
Opportunities to Affect Change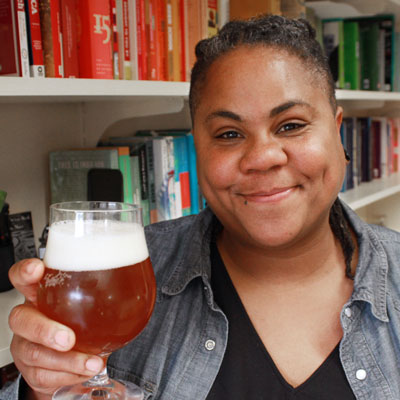 Jackson-Beckham, White and Garibay are all busy both talking about and acting on ways to improve representation, diversity, and inclusion. Also an assistant professor of communication studies and beer scholar at Randolph College in Lynchburg, Virginia, Jackson-Beckham runs her own diversity consultancy called Craft Beer For All. Coincidentally on the same day that White received the email that catalyzed #IAmCraftBeer, Jackson-Beckham launched the nonprofit Craft x EDU, offering grants, scholarships, education, support, and resources to people of all backgrounds looking to work in beer.
The work that Jackson-Beckham is doing intersects frequently with the rallying and unifying that White and Garibay do with their own projects and their enthusiastic #IAmCraftBeer outreach. #IAmCraftBeer's mission also includes partnering with breweries to brew collaboration beers for which the proceeds support the breweries' local nonprofits as well as the upcoming #IAmCraftBeer innovation grant fund.
All three advocates express optimism about the year ahead along with specific areas where they see immediate opportunities for improvement.